INVESTING in a "pied à terre" in the Dominican Republic.

The Residences Oasis, now known as the "hidden treasure of Cabrera" propose 5 villas for sale, perfect for investment (good value rental) or retirement homes.
Our plus : Maximo and Antonieta can help you with the managment and the maintenance of it. They can also help you with its renovation at very good prices so you can put your new home at your taste.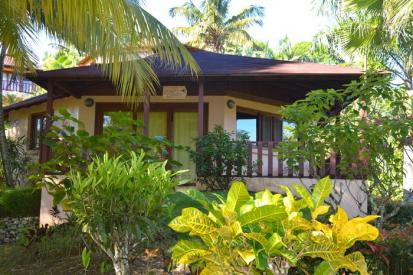 Casa Colibri 75m2

???1

1
15m2 terrace
€ 79,000
Perfect for a couple, or a single person, looking for peace and tranquility. Choose to become a property owner with this fare price villa. Get the advantage not to worry about the maintenance of your exteriors or swimming pool.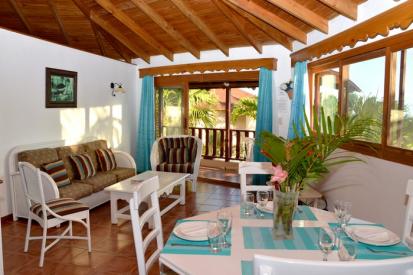 Casa Paloma 100m2

2

2
7 m2 Terrace / Balcony ocean view
€ 89,500
Spacious and comfortable, this villa is as well suited for a couple as well as a small family. As perched on the top of a tree, you will have the chance to admire Nature in all its splendor ! Peace of mind garantied...
SOLD in 2018 with some renovation (adding a jacuzzi) and great layout tips from Maximo, this little villa just became the new "sweet vacation home" of its owners in DR !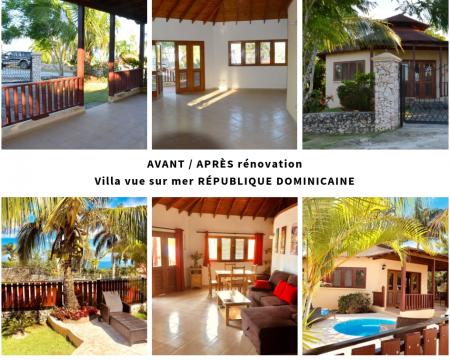 OPPORTUNITY to grab !!
In our private subdivision lot called "Fleurs d'Oasis" right by the side of the Résidences l'Oasis, choose to be the owner of this very fonctional and cosy 1 bedroom villa with ocean view and private fenced garden.
Expect some renovations work, Maximo will be happy to guide you. Possibility of enlargement.
10 minutes from the village of Cabrera
15 minutes from beautiful beaches and lakes
At 2h30 from the airport of Santo Domingo
Villa 75m2 with swimming pool and fenced garden
€ 90,000 (negociable)
1

1
Large terrace 15m2 with ocean view
Land : 500m2
1 technical room
1 bedroom furnished and carefully decorated
1 bathroom with shower very functional
1 toilet
Fully equipped kitchen (fridge, stove, dishes, kitchen utensils etc ...)
Large living room and dining room, relaxation and comfort guaranteed!
Electric water heater
Fans
Our neighbors sell their properties CABRERA / RIO SAN JUAN:
Villa 170m2, land 1900m2 / RIO SAN JUAN
3

2
Planted Garden and fully fenced property
Swimming pool
€ 150,000
Excellent value for the region, this villa is located in a secured residencial and can easily be renovated to your taste, we can help you find the best providers at the best prices.
Need more information?
Residences l'Oasis
Cabrera, Maria Trinidad Sanchez
Dominican Republic
Phone n°:RD (001) 849 208 37 93
Whatsapp France : 07 81 77 45 03