My 5 TOP tips for a successful installation in the Dominican Republic
I am regularly asked on social medias or by email what are the most encountered difficulties and challenges during an expatriation. Here is my point of view on the subject.


LEARN SPANISH !! As we know, good communication is the nerve of the war for a harmonious life ! You will depend on fewer people and you will avoid a lot of frustrations ! My parents learned spanish at the age of 45 by listening to audio CDs every day while going to work and then, as soon as they arrived in the dominican, they had the « must have » French-Spanish dictionary in their pocket. Then they put their shyness in the closet : there is no age to learn; if they did, you can do it too!
LET ASIDE for a moment your intrinsic BELIEFS, your culture and your CRITICAL behavior !! To apprehend a new country in order to settle, you should try first and foremost to understand and accept the differences that you encounter ; it's not up to the local people to change, but it's up to you to ADAPT yourself. Your vision of life, your truths may be very far from this new culture that opens up to you. Tolerance and understanding are the keys to a good adaptation because you will not change mentalities.

DO NOT take the small everyday SCAMS too much to heart (I'm talking about small worries and woes). Let's not forget that a large part of the population in the Dominican Republic still lives under the threshold of poverty (I call it being in a "SURVIVAL mode"). If you see it from this angle, you may better understand some of the actions made against you. In addition, know that Dominican ALSO scam the Dominican (I know, my husband has been fooled hundreds of times by his peers). The KEY : do not be paranoid and do not take things too personally.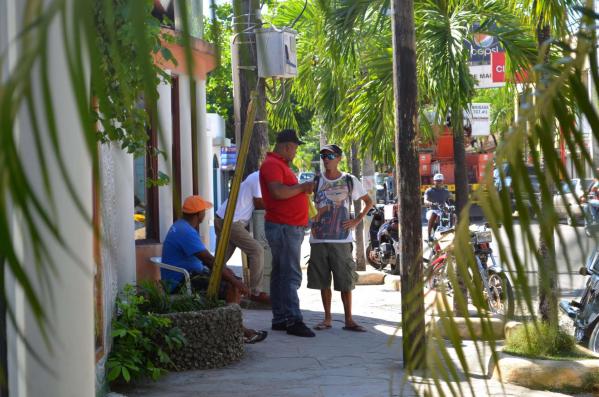 RENT before BUYING : I think a minimum of 6 months is needed to see if you like the country and to make a thoughtful purchase that fits your needs. Feel free to explore the island because the landscapes and mentalities could be very diferent depending on where you live.
For the revelers who like good food and can't do without their comfort and native country consumption habits, I would recommend La Capitale - Boca Chica, Punta Cana - Bàvaro (south of the island), but also Sosua - Cabarete, Las Terrenas (on the northcoast of the DR) ...
On the other hand for the lovers of nature, quiet places, walks and hiking while having good structures and big cities quite close, prefer then the small villages with a foreign community still present, such as Rio-San-Juan, Cabrera, Samanà , Las Galleras (north coast of the island) or Jarabacoa and Constanza (in the center of the country).
Finally, for the solitaries who are looking for a truly peaceful and simple life, surrounded by spaces that have remained wild and less developed, you will love Punta-Russia, Montecristi (in the northwest of the island) or the magnificent Barahona and Pedernales (in southwest).
DO NOT put all your savings in one BUSINESS you would very quickly find yourself in a golden prison. You have to know that very few people succeed in business and that at best you will live normally. Apart from some lucky opportunists who have arrived at the right time at the right place, having a business or worse, being employed in the DR will not make you financely free... Earning pesos will allow you to consume in pesos in the country but will not allow you any largesse (traveling abroad regularly or consuming imported products ... the value of the peso is way too low).
Unfortunatly in the past years the immigration policies have gotten harder in the Dominican Republic. Whereas before set a business quickly was still possible with almost no controls from the government, we must now go through all the mandatory boxes : VISA for investment (with proof of your business proposal, registration in the trade register etc.), then request for RESIDENCE and CEDULA upon your arrival. Being legal will cost you money in the first years, your business may not be immediately profitable, so always have enough money aside and have a plan B just in case ...
In conclusion, life in the Dominican Republic can be very sweet and pleasant, but it will depend on you, your choices and your ability to adapt. The Dominican people, for the most part, are extremely kind and joyful, despite their poverty. They share with us these 2 treasures on a daily basis which necessarily make our life more beautiful. So how about taking the best of this country and not dwelling too much on the rest !
Wish you a good installation and see you soon.
Carole Anita